AFMG Loudspeaker Data Authorization – Key Factor for Successful Market Placement
In view of the general economic crisis caused by the Covid-19 pandemic, AFMG® recognizes the need of many customers for investment relief in licensing the EASE Focus 3, EASE Address, and AFMG FIRmaker® software solutions. These are considered a key factor for successful product placement and growth. For this reason, AFMG introduces a new investment support program that includes installment payments and a 15% discount.
Offering well-designed loudspeaker products and sound reinforcement solutions to customers is the main goal of every manufacturer. In this context, the availability of loudspeaker modeling data is of fundamental importance in order to push their application in practice, to ensure competitiveness, and thus to secure a market share that is as large as possible.
Only when loudspeaker data is available for globally established software tools is it possible for users to simulate and plan professional sound reinforcement systems as part of their projects. Due to
Its worldwide usage
Its well-established position i thr market and its high market acceptance
Its unique technologies and patents
AFMG simuation software is the leading solution that allows manufacturers to tap into multiple broad markets.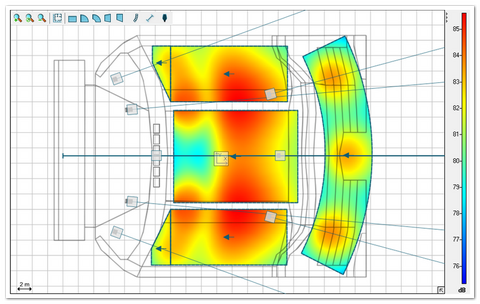 Making loudspeaker GLL data available for AFMG software not only creates access to a worldwide and diverse audience, it also represents a long-lasting value as there is no time limit on licenses and authorization files can be accessed as needed.
For a limited period of time AFMG is currently offering installment payments, as well as a 15% discount, towards the paid licensing of GLL loudspeaker files for EASE Focus 3, EASE Address, and AFMG FIRmaker. With these measures, AFMG is supporting manufacturers in their investments so that they can place new technologies optimally in the market and increase the reach of existing solutions despite the challenging times we are all facing.
Please find more details about AFMG´s current investment offers in the Investment Support webpage.
For an individual quote, please contact the AFMG Sales team directly.