AFMG Presents New Website!
Image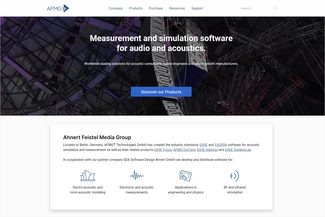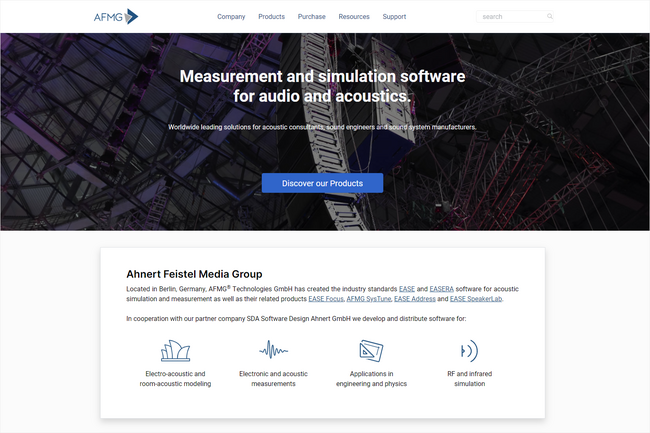 Image

AFMG® has launched its new website at the end of September 2021. For more than a year our marketing and sales activities have been limited primarily to digital means, as we could not physically meet with our users, customers, and partners on trade shows, conventions and trainings due to the worldwide pandemic. These circumstances have further motivated and accelerated the development of a state-of-the-art communication and information platform for our web-based activities. It introduces our new logo and presents AFMG as what it is: A modern, technological, innovative, and customer-oriented company.
The main goal for the new website structure is to provide easy and intuitive access to functions and content. When exploring the website, visitors will find that we have restructured the content with regards to company, product and purchasing information as well as the sections about events and classes. More importantly, we have introduced the new "Resources" section. This area acts as a centralized starting point providing all information related to working with and learning about AFMG's products and technologies. To this end, it supports numerous navigation features, including the ability to filter available content by "Products" and "Categories".
Technically speaking, the new website provides a contemporary agile environment for flexible customizations and extensions. Based on the most recent incarnation of the Drupal CMS the platform is future-proof, highly expandable, and easily adjustable to the needs of a software company. It allows attaching existing websites, such as the AFMG Online Store or the AFMG Forum, as well as tools that will be developed in the future. Finally, the new website was also designed for quick and easy use on mobile devices.
The AFMG Marketing & Sales Team thanks Meyer Misgin Media GmbH, a modern CMS agency based in Berlin, for the very productive and fruitful cooperation.  We are very much looking forward to extending our new website in the future and providing excellent digital services to our customers and partners.
Feel free to discover our new website and dig into topics of your interest.
Please take a closer look at our updated company website to learn more about our company milestones, key facts, working methods, and directions.
We invite you to share your feedback via our contact form.