AFMG Strengthens Development Team by Adding Senior Software Engineer
Image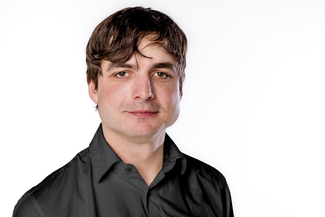 AFMG® is glad to welcome Lars Schiemann to its development team. Since February this year, Lars has been engaged as a full-time developer, strengthening AFMG's software development team, and increasing its capacities.
Lars grew up and studied in Berlin, Germany. He holds a Master's degree in Environmental Computer Science from the HTW University of Applied Sciences, where he also worked as a lecturer and scientific assistant. Before joining AFMG, Lars had founded his own company, and worked for several years as a developer in the field of environmental protection software.
When asked about what appeals to him in his new position at AFMG, Lars answers with enthusiasm: "I really appreciate working with an agile team which is self-responsible for the software development processes, and which creates high-quality long-living software. In addition, the conventions and practices set for the software architectural design look remarkably progressive to me."
Already well integrated in the company, and actively working with other development team members on the next major version of EASE®, Lars adds: "EASE also addresses my interest in protecting the environment with software tools, as it assists engineers radiating sound only where it is needed, reducing noise emission to surrounding areas, and most of all optimizing system designs for efficient use of hardware and power."
Both AFMG and Lars look forward to a productive and mutually beneficial long-term collaboration. This latest addition to the company´s staff highlights AFMG´s dedication to continuous growth despite the challenging times.
If you are interested in our company's activities and would also like to collaborate with us, we invite you to visit the employment section of our sister company SDA for our current job openings.