EASE 5 Preview at InfoComm: AFMG Shows Innovations in Action
There is already a lot of excitement in the industry about the innovations coming with EASE® 5. This year's InfoComm in Orlando, Florida will be one of only a few occasions to see some of the new features in action such as:
Fast rendering engine: Get a clear understanding of a room's geometrical details easily and quickly.
New room entry: Draw a theatre with 1,000 seats in less than 10 minutes.
Intuitive acoustic parameters: Watch the RT update in real-time while you modify room elements and absorption characteristics.
Easy sound system design: Use the comfortable search engine to browse more than 3,000 loudspeaker models for use in a project.
Innovative material management: See the distribution of absorption in the room at a single glance.
New AURA version: Unlimited supported RAM, new features, faster calculations.
Image

With its ground-breaking new feature set, version 5 of EASE will become a major milestone in the history of the EASE development. EASE 5 will be high-quality software that is consistent and stable as never before. It is not only being rewritten from scratch, but re-conceptualized to bring the best possible experience to the end user – intuitive, fast, and easy to learn.
For those who can't wait to put it to use: An exclusive Early Adopter phase of EASE 5 will be started soon after InfoComm. In fall 2019 a limited number of current EASE users will be selected by AFMG to actively accompany the development process. These users will have the unique chance to provide us with their feedback about preferred workflows and desired next features based on how they apply the new software for their projects. Accordingly, the Early Adopter phase represents the final step towards the release of EASE 5. It highlights AFMG's commitment to create a software solution that meets the needs of our broad and diverse range of users best.
Stop by and get a personal demo of the new feature set – live at InfoComm – June 12 to 14!
Our booth: 6643 (exhibit hall west, level 2)
Image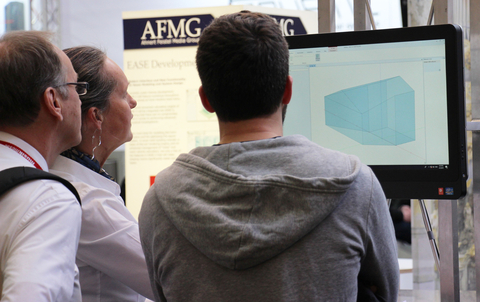 To stay informed about further announcements, we recommend registering for AFMG News.