Educational Opportunities for EASE Users During Covid-19
Image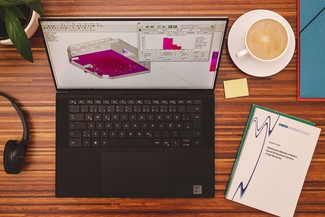 EASE® is a widely used acoustical simulator in the professional audio industry. Yet, due to its extensive feature set, one often needs to take the time to study the software in detail. On the one hand, ongoing projects with their usually tight time schedules don´t easily allow this learning time to take place comfortably. On the other hand, the pandemic has put many projects temporarily on hold, which has provided many users with the possibility to catch up and learn more about how to proficiently use the software through diverse applications. 
As an EASE user, there are a range of resources to which you can refer during this time in order to improve your skills with the software. Summarized below are some of the most valuable references: 
Follow the step-by-step EASE 4 Tutorial
The EASE tutorial will take you through the different parts of the program in a practical manner. It will help you become familiar with the program and understand its conventions. It is the recommended entry point for beginners and a good reference for experienced users.
Sign-up for a live online EASE class
During the preceding months, AFMG® and its partners have provided live online classes at different levels and in different formats. Through EASE classes, you not only learn many of the theories related to calculations in EASE, you also have the opportunity for hands-on practice, and discussing real-life cases and problems with well-known industry professionals.
If you have not attended an EASE class before, or if you would like to expand your knowledge by participating in advanced-level classes, see our list of upcoming classes to book your seat!
Have your questions answered
Whether working on a project or while learning more about EASE, you will surely be confronted with specific problems and will have questions about how to best approach them. In such cases, both our FAQs as well as our active AFMG Network Forum can be of great help. Of course, our support team may also be able to assist you in solving problems related to the program.
Study the program´s background theory in depth
There are several convention papers and books that can provide you with substantial insight into the acoustical formulae implemented in EASE, their assumptions, as well as what to expect in terms of the simulation results. In addition, do not miss the very helpful information in the "Appendix A: Acoustic Formulae" located at the end of the EASE User Manual.  
Some of these convention papers can be found in the library of the Audio Engineering Society (AES), such as the award-winning article: S. Feistel, Ambrose T., and W. Ahnert. Methods and Limitations of Line Source Simulation, presented at the 125th AES Convention, as well as at a meeting of the Acoustical Society of America (ASA).
Furthermore, valuable data can also be found in the books and documents below:
W. Ahnert, F. Steffen, Sound Reinforcement Engineering: Fundamentals and Practice.
M. Vorländer, Auralization - Fundamentals of Acoustics, Modelling, Simulation, Algorithms and Acoustic Virtual Reality.
S. Feistel, Modeling the Radiation of Modern Sound Reinforcement Systems in High Resolution.
EASE SpeakerLab User´s Guide.
Get ready for EASE 5 and more
Knowledge acquired through the suggestions above will not be obsolete any time soon. In fact, AFMG's other simulation software solutions, such as EASE Focus or EASE Evac, rely on the same principles. Future users of the upcoming major revision of EASE will still need much of the same background that was already necessary in order to apply EASE 4 successfully in your work.
Start your educational journey now
Having a clear understanding of the software´s capabilities and limitations is essential for its efficient use. If the current situation allows you to dedicate more time to strengthen your EASE skills, we recommend reading some of the documents above or take an online class and talk to a specialist. AFMG and its partners are ready to support you on this educational journey.