FIRmaker 3D: FIRmaker technology for 3D beam shaping now available
Image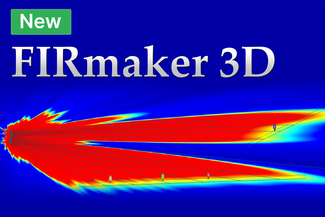 Many loudspeaker manufacturers have implemented DSP-based FIR filters into their sound systems over the last years. These can be applied in conventional ways for EQ presets and crossover filters, for example. But when using line arrays or column speakers, they can be employed also for beam-steering and 2D beam shaping in the vertical domain. In order to enable sound engineers to take advantage of these FIR-based systems and configure them easily and quickly, AFMG® introduced the FIRmaker technology* in 2013. Using this technology, optimal filter transfer functions are computed specifically for each venue, which can then be automatically converted into FIR filters and exported to the DSP controller of the sound system. With FIRmaker®, line arrays can be tuned to perfectly cover audience areas, providing exceptional SPL uniformity and high sound quality.
Recently, several trendsetting loudspeaker manufacturers have introduced two-dimensional loudspeaker arrangements or matrix arrays aiming to offer new listening experiences such as tracking sources on stage or 3D sound effects. Expanding to the third dimension, FIRmaker can now be used to enable 3D beam shaping for such loudspeaker arrays, in order to perfectly meet the requirements of an entertainment venue or listening environment. FIRmaker 3D supports numerous new application scenarios, such as
Aiming at audience areas horizontally as well as vertically,
Supplying different audio channels to different zones of a space,
Providing asymmetrical horizontal coverage patterns dynamically,
Avoiding distribution of sound to back or side walls.
Image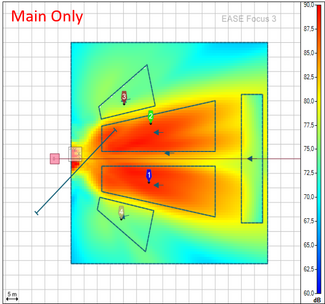 Image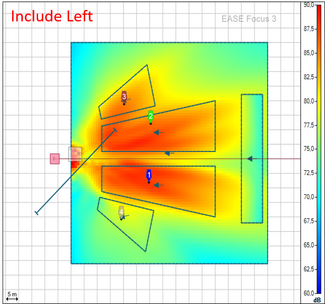 Image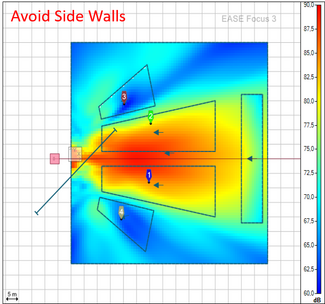 Over the course of the last two years, FIRmaker 3D has been implemented and field-tested successfully in cooperation with leading loudspeaker manufacturers. Most recently, SONY introduced their new high-performance powered line-array speaker SLS-1A in May 2022. As first implementations become available on the market, AFMG® is glad to announce the public release of FIRmaker 3D.
We are proud to accompany and support new sophisticated developments for innovative sound systems and to provide solutions at the technological forefront for 3D coverage optimization.
For detailed information, please visit our FIRmaker website.
Please contact us for any related questions, whether you are a
loudspeaker company looking to take advantage of a FIRmaker implementation,
a sound engineer or system designer working with FIR-based line arrays.
Please take note of AFMG's Investment Support for Manufacturers!
* FIRmaker is protected by the European patent 29 655 38 and by the US patent 11,087,031 B2.