Freevox Strengthens AFMG Distribution in France
AFMG® continues to expand its international network to improve regional sales, technical support, and the diversity of training offerings in as many time zones and languages as possible. In December 2020, Freevox became the official distributor for AFMG in France. The cooperation particularly aims to strengthen the visibility of AFMG products and services in France.
Image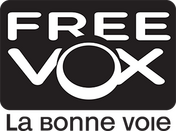 In early 2020, Thibaud Mézard, AFMG's long-standing distribution partner in France, joined CSI-Audiovisuel, a group of companies in the AV business. In this process, the idea grew to hand the distribution of AFMG products over to Freevox in close cooperation with Audiopole, both subsidiaries of the CSI-Audiovisuel Group.
Freevox distributes and manufactures reference products for the realization of audiovisual projects in the fields of live performance, fixed installation, and music production. Audiopole complements this spectrum in the field of professional audio equipment for TV and Radio Broadcast including digital consoles, listening systems, audio devices, and microphones. The synergies of the two companies through different customer bases and project types will help increase the use of both AFMG's measurement and simulation software in various fields of application.
Being a well-established player in the market, Freevox offers pre-sales consulting, first-class technical support, and a professional purchasing process. A dedicated training platform with free video tutorials as well as online training and paid live seminars will be provided. For now the latest information about their AFMG trainings can be found on the Freevox LinkedIn site.
Given this new arrangement, everyone at Freevox, Audiopole, and AFMG is excited and motivated to leverage the potential of the French group of companies for AFMG and all existing and new customers. Thibaud Mézard will remain the "AFMG" product specialist and main contact within the CSI group.
Please visit our distributors website to contact our French distributor or other worldwide distribution partners!