Full Compatibility of AFMG Software with Microsoft Windows 11
Image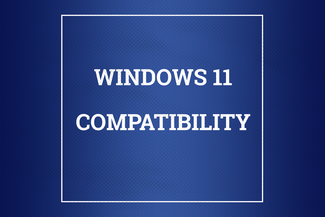 Last fall, Microsoft introduced version 11 with a number of improvements to the Windows operating system. These are not just typical updates, but significant new features for increased productivity, collaboration, and security. Over the course of the last few weeks AFMG has checked whether our current software solutions run smoothly under the latest Windows version, and we have come to a positive conclusion:
Users of our software can switch to Windows 11 without hesitation. However, it should be noted that for software that uses license keys, the User Keys must be uploaded to our license server before the upgrade! Links to FAQs that describe the upgrade procedure in detail for each product are provided below:
If you are considering buying AFMG software and you are already working with Windows 11, you can also do so without any concern. Just go to the Purchase page of our website, which will lead you directly to our Online Store.
In case you did not know it yet: The current system requirements for each of our software packages can always be found on the new Resources page of our website.
More information about Windows 11 can be found on the Microsoft website.

For technical support or questions regarding the purchase, our Support and Sales Teams can always be reached via the AFMG contact form.