New Opportunity for Improved Loudspeaker Presentation in EASE Focus 3
Image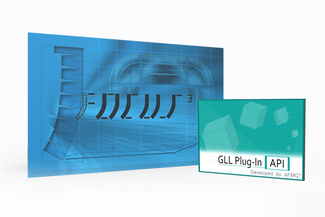 EASE® Focus 3 comes with a wide range of first-class features that have created its excellent acceptance by users worldwide. For manufacturers who want to integrate innovative features of their loudspeaker systems and thus optimize the presentation of their products in EASE Focus 3, the GLL Plug-In API offers the ideal starting point.
These characteristics make EASE Focus 3 a particularly worthwhile investment. As an established, all-encompassing tool, it ensures broad market access. By means of its extensive plug-in interface, EASE Focus additionally enables customizing and extending numerous functions for any type of loudspeaker. High investment costs, such as those incurred in the development of proprietary software solutions, can thus be avoided.
Through the GLL Plug-In API, functionality can be integrated to make the planning, simulation, and deployment of loudspeakers and sound reinforcement systems in EASE Focus even more convenient and intuitive for the end user. This gives practical applications an additional boost.
Possible functional enhancements include, among others:
Manufacturer-defined windows and controls,
Statistical calculations,
Beam-steering,
Reporting,
Selection of filter presets and
Since its last release (v1.2) in March this year, the possibility to also optimize and define the entire mechanical configuration of a line array.
In order to implement features like this, AFMG® provides manufacturers with a detailed Software Development Kit. Using this SDK, manufacturers themselves or external service providers can integrate their custom functionality in EASE Focus. AFMG normally offers the SDK under an annual subscription fee which also covers technical support by AFMG software engineers.
As of June 11, manufacturers who decide to purchase initial or additional authorization packages for EASE Focus 3 by September 30 will receive the annual subscription free of charge, which includes a total of 12 hours of development support!
In addition, AFMG currently supports manufacturers in their investments by offering the spread of payments over two or four installments. Read more about the current offers here:

The AFMG Sales Team will be happy to answer your questions and requests for quotation.
Further information about possible function extensions in EASE Focus can be found
on the GLL Plug-In API website.