As a globally established industry standard, EASE® stands for reliable, accurate, proven acoustic modeling that is scientifically based and has been continuously developed since 1990. Today, thousands of acousticians, consultants, design engineers, installation companies and other professionals worldwide rely on EASE for their daily work.
Transition process: Two versions on offer
In order to better meet the requirements of modern software and ensure its future ability, we gave EASE a fresh start by bringing it to a new technological platform. In doing so, we have reached a first milestone by releasing EASE 5 First Edition. This easily accessible and highly usable new software is available now.
In addition, we continue to offer EASE 4, as its immense range of features is highly appreciated, especially by advanced users who are already familiar with the older version and are concerned primarily with very elaborate projects. The feature set of EASE 5-FE is already large and continues to grow rapidly, so that it will reach a scope comparable to version 4 in the foreseeable future. During this period, we will be offering and supporting both software solutions to ease the transition process.
 
Make your choice
See below for an overview comparison of the two products:
EASE 4 - The established standard
Image
 

Extensive feature scope
Established and practice proven software
Suitable for intricate project designs
Recommended primarily for experienced users

Image

If you are already familiar with EASE 4 workflows and its feature scope and want to work on rather elaborate projects, EASE 4 can be acquired here including a free upgrade to EASE 5-FE:
EASE 5-FE - The new & growing platfom
Image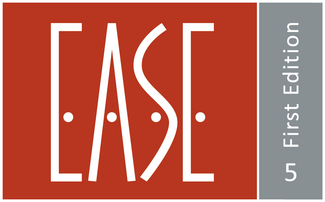 Fast, easy and efficient usage
Intuitive and modern design concepts
Ideal for everyday projects practice
Continuous feature delivery
Image

If you want to work efficiently and time-saving, and at the same time want to calculate on the basis of proven calculation engines, you should take a closer look at EASE 5-FE:

Do you already own EASE 4 and have questions about EASE 5-FE?
 
EASE 5-FE Transition - Questions and Answers >> 
Interested in our vision for EASE?
 
EASE Development Concept and Vision >>
Please do not hesitate to contact our sales team if you have any questions. We will be glad to take care!