Upgrade EASE Evac Version 1 -> Version 2
EASE Evac 2 introduces numerous improvements that aim to enhance your workflows when using the software, new tools and considerably extended report generation capabilities. The new version also comprises key additions that facilitate compliance with the newest edition 5 of the IEC 60268-16 standard for STI.
Comply with the 5th and latest edition of the IEC 60268-16 standard
Selecting the speech signal spectrum for the input signal is now possible. Version 2 also applies corrections for signal masking and hearing threshold accordingly - the STI standard applies penalties to the intelligibility when the level is very low as well as due to masking by lower frequency bands if they are too loud. Typically, the STI is increasingly reduced at levels of 40 dB and lower as well as at 90 dB and higher.
Generated reports show that edition 5 of the IEC 60268-16 was used and the type of input signal selected for the simulations.
Image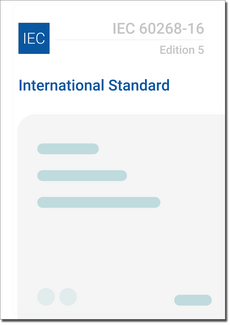 Crest factor settings for constant-voltage networks
Obtain more realistic SPL figures by applying the right drive level: Switch between Sine, Speech (-9 dB) and Music (-15 dB) options and take into account the crest factor of the input signal.
Measure tool
Measure not only the distance between two points, but also the corresponding time of flight, and X- and Y-offset.
Image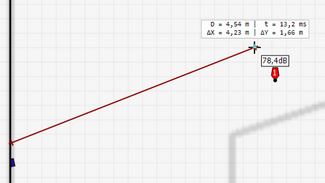 NCB and RNC noise curves
Evac is provided with several noise curve files that can be loaded into the application. With the inclusion of the NCB and RNV curves, the software now includes data for all of the following noise curves:
NCB (balanced noise criterion) curves
RNC (room noise criteria) curves
NC (noise criteria) curves 
NR (noise rating) curves
PNC (preferred noise criterion) curves
A-, B- and C-weighted sound pressure level curves
Image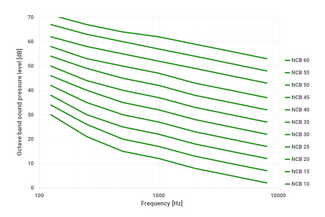 Cumulative distribution graph
The new cumulative distribution graph shows the number of mapping points in percent that have at least a certain value.
For example, 85% of the area can have an STI of 0.51 or better, or 90% of the area can have a direct sound level of 92 dB or more. Many regulations refer to such thresholds, which makes the cumulative graph particularly useful. 
Image

Extended and Configurable Report
Various tables as well as additional mappings can be enabled or disabled via the new configuration window that precedes the report creation:
Add up to 5 automatically generated mappings to the report, including top view graphs and distribution information
Add a table with all surfaces and their assigned materials
Add information about objects, room vertices, reverberation time, etc.
More project information is included in the report by default, such as room surface area, volume, width and depth.
Version 2 of EASE Evac brings numerous further additions. Below you find a comprehensive list of the new features and important bug fixes.
Maintenance updates and support for the previous version EASE Evac 1 will end on March 1, 2024.
Features

In comparison to EASE Evac Version 1, Version 2 includes the following additions:

Updated STI calculation

Speech signal spectrum according to the 5th edition of IEC 60268-16. The setting is also shown in the report.
STI masking corrections according to the 5th edition of IEC 60268-16. 

Upgraded report

A dialog window allows selecting different options. Various tables can be disabled or enabled via this configuration window, as well up to 5 additional mappings can be added to report.
A progress bar indicates how many rooms have already been processed.
The report shows for each room several geometrical quantities including surface area, volume and dimensions.
Volume and surface area including objects are indicated as net volume and net surface area.
In the distribution data table the report shows the min and max values for the distribution statistics.
Surface materials information is added to the report 
When generating a report one can optionally add a table with all objects.
Cumulative distribution results are shown in the distribution section of the report.

Crest factor settings for constant-voltage networks

Allows switching between Sine, Speech (-9 dB) and Music (-15 dB) drive levels. 
Speaker power consumption is derated accordingly.
Line loss and additional headroom estimated at 2 dB (60%) total which are added to the power consumption.

Cumulative distribution and results at thresholds for all mapping quantities

For SPL, SNR, STI and CIS, the percentage area for the minimally achieved values is shown.
For Alcons, the percentage area for the maximally achieved values is shown.

Measurement tool in Top view provides distance, time of flight, X- and Y-offset for two selected points.
System definitions can now be selected from a tree drop-down, which has subfolders according to the loudspeaker brands/manufacturers.
Configure layout map by independent origin and scaling.
STI class width: added 0.05 selection to distribution graph

Extended class widths of all quantities to include 0.4/0.04 and 0.5/0.05 versions.

Added 4 dB and 5 dB widths to Relative Mapping of Direct SPL

Extended width choices for all result quantities.

Front View and Side View now show the horizontal dimensions of the sections.
Material areas in the Surfaces window can be copied, cut, and pasted.
Allow deactivating a receiver in the Frequency Response view

In the frequency response view, one can now right click on a receiver in the legend in order to deactivate it and hide its curve in the diagram.

Added NCB noise curves
Added RNC noise curves
Updated PNC and NC noise files
Added menu link to loudspeaker database on AFMG website
Important bug fixes: 

Fixed multi-thread problems when generating the report. This would occasionally cause an exception message that an object was already in use.
Fixed exception in the report generation that used to occur when a room has no speakers or only muted speakers.
Fixed sporadeous mapping graphic issue
Fixed sporadeous increase of line width for various graphs

End of support EASE Evac v1

How can I check which version of EASE Evac I am currently working with?
Title
Upgrade EASE Evac Version 1 -> Version 2
Upgrade EASE Evac Version 1 -> Version 2
1 User Key for an existing license ID
Licenses that were purchased after March 1st, 2022 will be upgraded free of charge upon request.
The End User License Agreement for EASE Evac 2 applies.
Purchase Options

Upgrade Note

General Terms & Conditions

Additional Sales Terms

EULA