AFMG Software Newsletter
- Issue 10, August 2010
Welcome to a new issue of the AFMG Software Newsletter. With this newsletter we like to inform you about new products, software updates and interesting downloads related to our software. This newsletter also provides information about upcoming classes and AFMG appearances at conventions and trade shows.
You have been subscribed to the newsletter because you expressed interest in AFMG's products in the past. To change your profile or to unsubscribe just click on the link to the left.
Please contact us if you have any questions. Feel free to reply directly to this email or send your comments to support[AT]afmg.eu.
Thank you,
the Team at AFMG.
AFMG at ICA 2010 in Sydney
AFMG will be exhibiting at the 20th International Congress on Acoustics in Sydney, Australia, August 23rd - 27th 2010. Supported by its worldwide distributor Renkus-Heinz, AFMG will have its own booth, #17.
We will be showing the latest tools developed by AFMG, including:
EASE 4.3 AURA module, especially the new AURA-Remote calculation service
AFMG Reflex for modeling the scattering properties of diffusors and other surface structures
AFMG SoundFlow for simulating the acoustic properties (absorption, transmission) of multi-layer walls
EASERA 1.2 - room acoustic measurements, such as for ISO 3382 (room acoustics) and IEC 60268-16 (speech intelligibility)
AUBION X.8, professional 8-channel measurement interface and soundcard
SysTune 1.1 - impulse response acquisition using program material or acoustic reference channel
Peter Patrick, head of acoustic consultants Scientific Acoustics, will be on hand to demonstrate and answer questions.
For more details regarding ICA please see:
About Peter Patrick
Peter Patrick began working life as a Technician In Training in Australia's Postmaster General's department (PMG). Highlights included building the final analogue link around the continent (Katherine to Kunurra). Peter set out on a path of self employment in audio and acoustics in 1998 when Scientific Acoustics was registered.
Nowadays he enjoys working with some of the worlds latest audio prediction test & measurement systems and has a long list of successful projects to his credit. He is a Beta tester for EASE, EASERA and SysTune software and has convened every EASE training seminar so far held in Australia.
More information at
ADA Foundation Expands Educational Offers
Founded and sponsored by the partners of AFMG, the ADA Foundation is a non-profit organization by German law that supports universities and students with respect to research and education in the field of acoustics. ADA Foundation offers AFMG software at prices as low as 10% of the regular sales price to certified establishments. Certified students may receive free time-limited software licenses for their thesis.
Most recently, the company has included EASE 4.3 as well as SysTune Pro in its educational program.
Price lists and more information are available at
Next EASE Classes
AFMG - EASE Training, Berlin, Germany
EASE Training by ADA and AFMG - EASE 4.3, October 6th - 8th, 2010, Berlin, Germany. Instructor is Emad El-Saghir. Language is English.
This 3-day seminar covers an overview of EASE and the basics of room modeling and sound system design. The EASE database and visualization functions will be discussed as well as advanced simulation modules like raytracing and AURA. Finally, an introduction is given into auralisation and post-processing of calculation results.
TU Berlin, 'Akustische Simulation und Beschallungsplanung mit EASE'
This German-language seminar is designed for professional users of modern modeling software. It covers advanced topics, such as modeling algorithms and input quantities like room geometry and loudspeaker performance data. Emphasis is put on the calculation of results according to ISO 3382 (room acoustic measures) and IEC 60268-16 (speech intelligibility). Finally the advantages of auralisation are discussed.
The 3-day seminar uses EASE as the tool of choice. Please note that this is a class for advanced users. Beginner-level topics such as the fundamentals of acoustics and the entry of room geometry are not covered.
Renkus-Heinz - EASE Training, Foothill Ranch, CA, USA
The 3-day class covers the basics of using EASE 4.3 and EASE JR 4.3 with particular emphasis on room modeling techniques and basic electro/acoustic analysis. Jim Mobley and Jonas Domkus, Renkus-Heinz Application Engineers, are the instructors for most Level 1 classes.
Please also see our calendar located here:
Trade-Up for EASERA and SysTune
AFMG and Renkus-Heinz, the worldwide distributor for AFMG's SysTune and EASERA programs, announced a $200 upgrade offer for owners of MLSSA, TEF and Smaart.
The two measurement tools from Ahnert Feistel Media Group have been very well received throughout the industry and have rapidly established themselves as the toolkit for professionals.
SysTune, widely acclaimed for its ability to produce accurate measurements during live events, is popular worldwide with live sound engineers. EASERA is an all-in-one software package for acoustic and electronic measurements and makes all of the most useful and important audio test and measurement tools – MLS, TDS and dual-FFT – available to anyone with a laptop PC and a compatible soundcard.
The $200 upgrade offer is available from Renkus-Heinz distributors worldwide. For details please see:
Data Updates for EASE Focus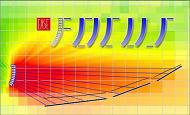 AFMG is glad to announce more official licensees of EASE Focus v2, AFMG's new 3D line array modeling software (Details):
POL-AUDIO, Poland
Fane Systems - JCL, Spain
Master Audio, Spain
The following database updates are now available:
dBTechnologies: DVA line array systems
The free software download and more information are located here:
AFMG on Facebook
With the Infocomm 2010 tradeshow AFMG established its presence on Facebook to provide all users with quick status updates for our software as well as the latest information on developments in and around our company.
Please visit:
New EASE Loudspeaker Data
For the EASE simulation software package, the following new data files are now available or have been updated:
Beta Three: New GLL loudspeaker data
Community: Update of iBox series
d&b audiotechnik: GLL data for various loudspeaker models
Meyer Sound: GLL data for UPG-2P
System Sensor: Data for SpectrAlert loudspeakers
To download the latest data select "Help / Database Update" in the EASE main window.
SDA Establishes New Website
SDA is happy to announce a complete revision of its English and German website. The new homepage will provide customers with more information more quickly. SDA develops most of the software products distributed and marketed by AFMG.
Please see us at:
Where to Meet Us
Next events and tradeshows:
ICA 2010, Sydney, Australia, 23rd - 27th Aug 2010
» Details
2010 PLASA Show, London, UK, 12th - 15th Sep 2010
» Details
Expomusic 2010, Sao Paulo, Brazil, 22nd - 26th Sep 2010
» Details
129th AES, San Francisco, CA, USA, 4th - 7th Nov 2010
» Details
2nd Pan-American/Iberian Meeting on Acoustics, Cancun, Mexico, 15th - 19th Nov 2010
» Details
The AFMG calendar lists all trade shows, lectures and events. Find it here:
Loudspeaker Data in EASE, EASE Focus, EASE SpeakerLab and EASE Address
We often receive questions about how to generate loudspeaker data for EASE or EASE Focus. Please see the following links for more details on this and DLL / GLL data formats as well:
» Line Array Modeling in EASE 4