AFMG Newsletter
- Issue 18, June 2012
Welcome to a new issue of the AFMG Newsletter. With this newsletter we like to inform you about new products, software updates and interesting downloads related to our products. This newsletter also provides information about upcoming classes and AFMG appearances at conventions and trade shows.
You have been subscribed to the newsletter because you expressed interest in AFMG's products in the past. To change your profile or to unsubscribe just click on the link below.
Please contact us if you have any questions. Feel free to reply directly to this email or send your comments to support@afmg.eu.
Thank you,
the Team at AFMG.
Unsubscribe / Profile | Newsletter Archive
Las Vegas is Calling!
This June, Las Vegas, NV, will be hosting the InfoComm 2012 tradeshow as well as the NFPA 2012 Conference and Expo. AFMG will be present at both events:
InfoComm: Visit booth C10739, the stand of AFMG's main distributor Renkus-Heinz, where we will be showing all of the latest software updates.
InfoComm: EASE Training, 10. - 11. June, 8 AM - 5 PM, IUTW1.
InfoComm: EASE Evac Training, 14. June, 10:30 AM - 12:00 PM, IS116.
NFPA: Designing for Intelligibility - Joint presentation with System Sensor, 12. June, 11:15 AM - 11:45 AM, Exhibitor Presentation Theater.
NFPA: Visit System Sensor booth 1031 for a live demo of EASE Evac.
Please join us to meet our specialists, talk about our products and more:
SysTune 1.2 - live sound measurements on mobile devices and fast subwoofer delay alignment.
EASE Evac 1.1 - fast and intuitive prediction of speech intelligibility for mass notification systems.
EASE Focus 2.2, state-of-the-art modeling of line array performance in touring applications and fixed installations.
AUBION X.8, first professional 8-channel measurement interface and soundcard based on ethernet.
and EASE, EASERA, AFMG SoundFlow, AFMG Reflex, EASE Address ...
EASE Focus 2.2 Released
The new version of EASE Focus 2.2 is a free upgrade and includes the following changes:
Conventional loudspeakers are now fully supported allowing down-fill or delay systems to be included in the design.
Maximum number of sound sources increased to 16.
Bugfixes in print report and for systems with input configurations.
Several minor improvements and additions.
With EASE Focus v2.2 a new licensing scheme was introduced as well. Licenses are now provided on the basis of individual cabinet types. This makes the software much more affordable for companies with only a few systems.
EASE Evac 1.1 - Design for Intelligibility!
The free upgrade to EASE Evac v1.1 represents an important step forward, especially for the modeling of large buildings with multiple rooms:
Expanded and improved import functions for AutoCAD DXF and Google Sketchup drawing files.
Layout images can now be shared among rooms or defined separately.
Room origin can be defined, transferred and moved more easily.
Reduced project file size and improved program stability for very large projects and drawings.
Bugfix: Z coordinate of suspended ceiling loudspeakers is now saved properly.
Numerous bugfixes and minor additions.
SysTune 1.2 Now!
SysTune 1.2 delivers valuable additional features and many enhancements to its already rich set of functions:
Easy Delay Analysis for quick and precise sub alignment or delay loudspeakers.
Helpful Web Interface for remote controlled measurements from almost any smartphone or tablet, independent of operating systems.
Enhanced API for third-party integration of virtually any DSP, controller, or other device.
Unmatched noise immunity thanks to the patent-pending SSA filter.
Numerous new functions for better windowing and finer bass resolution.
Much more...
New Loudspeaker Data for EASE, EASE Evac and EASE Address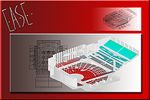 For the EASE, EASE Evac, and EASE Address simulation software packages, the following new data files are now available or have been updated:
Bosch: New GLL loudspeaker data for LC3-UC06 ceiling speaker
FZ: GLL data for J08 line array systems
LAX-PRO: New GLL loudspeaker data
Master Audio: GLL data for Xcellence line array systems
Renkus-Heinz: Loudspeaker data for IC7
SoundTube: New GLL loudspeaker data
To download the latest data for EASE select "Help / Database Update" in the EASE main window.
To download the latest data for EASE Evac go to EASE Evac Downloads and follow the instructions.
To download the latest data for EASE Address go to EASE Address Downloads and follow the instructions.
Database Update for EASE Focus
Recently the following companies licensed EASE Focus v2: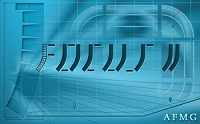 Attack Audio System, Brazil
Tannoy, UK
New data files are available for:
Community, USA
FZ, Brazil
STS, Argentina
The free software download and more information are located here:
Upcoming Classes
Next classes taught by AFMG or partner companies:
EASE Training at InfoComm, Las Vegas, NV, USA:
10. - 11. June 2012 Level 1 (Entry-Level)
EASE Evac Training at InfoComm, Las Vegas, NV, USA:
EASE Training, Foothill Ranch, CA, USA, by Renkus-Heinz:
20. - 22. August 2012 Level 1 (Entry-Level)
EASE Training, Berlin, Germany:
17. - 19. September 2012 Level 1 (Entry-Level)
20. - 21. September 2012 Level 2 (Advanced)
More classes have already been scheduled. The AFMG calendar lists all trade shows, lectures and events. Find it here: